How to Try the Group Class Sample Pack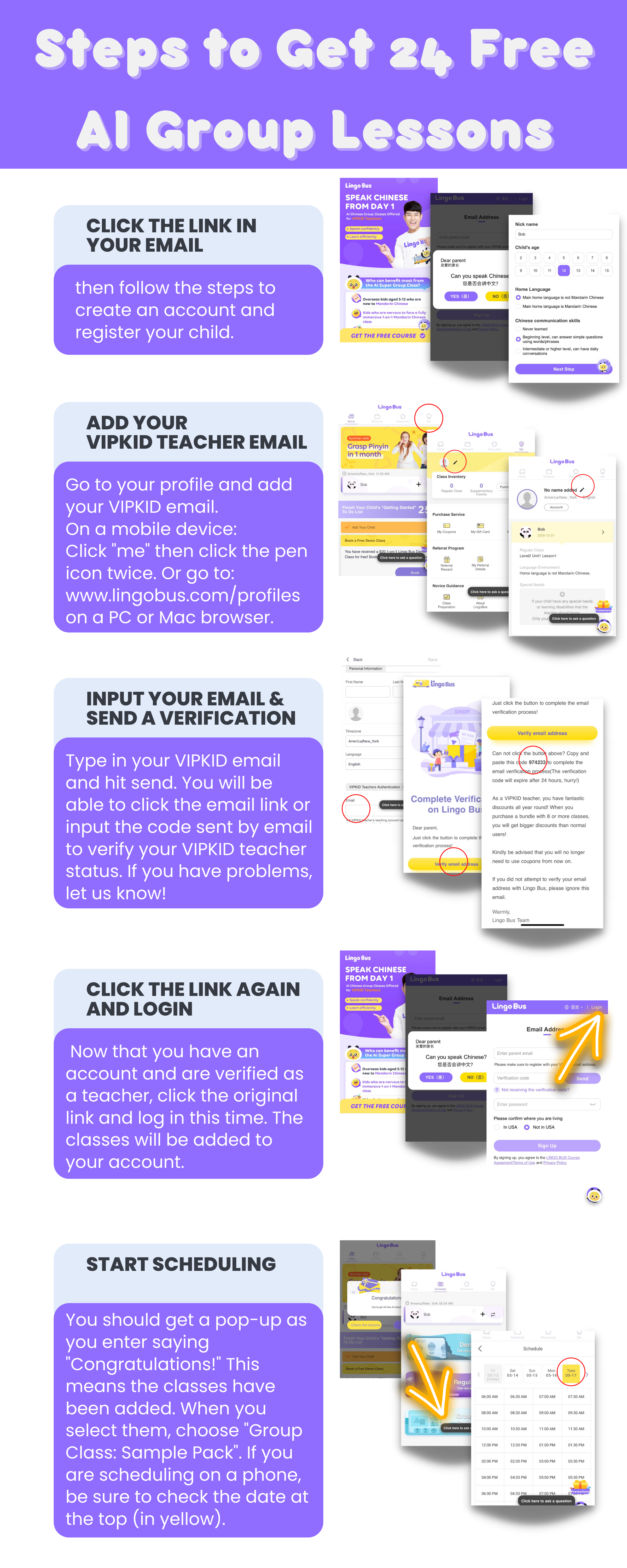 1. First, create an account with Lingo Bus.
Once you have created an account, go to this page: Profile
2. Add your VIPKID email and verify. For more help: VIPKID/SayABC teacher discounts
3. Then go to your initial link that you received in the email or click the link below:
4. Then you'll see this page. Click "Get the Free Course":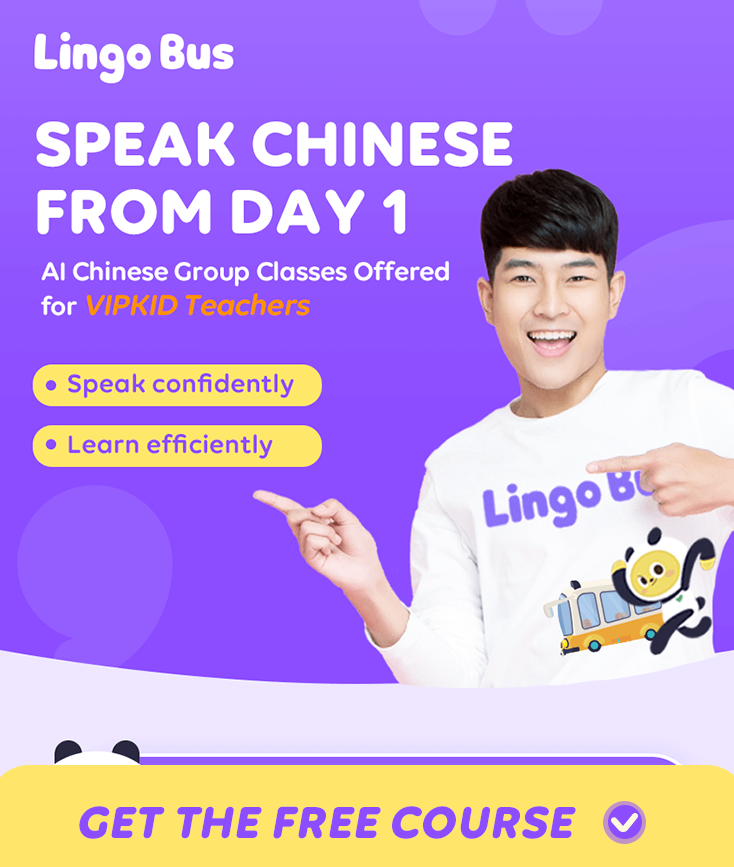 5. Since you have already made an account, click "Login" at the upper right. Do not make a second account.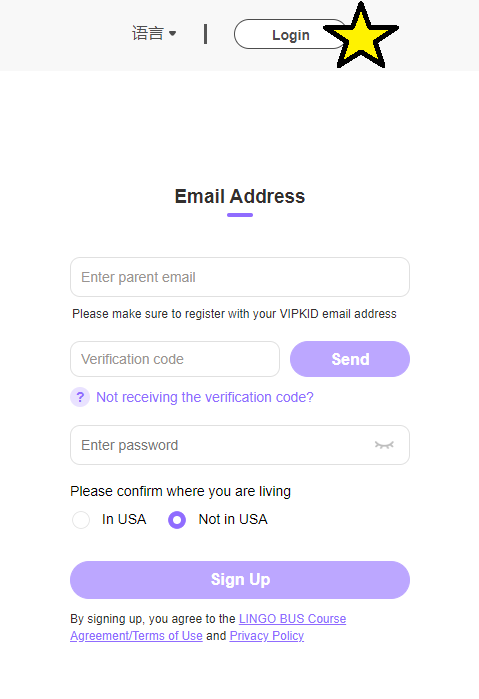 6. Go in the schedule tab and it may look like this: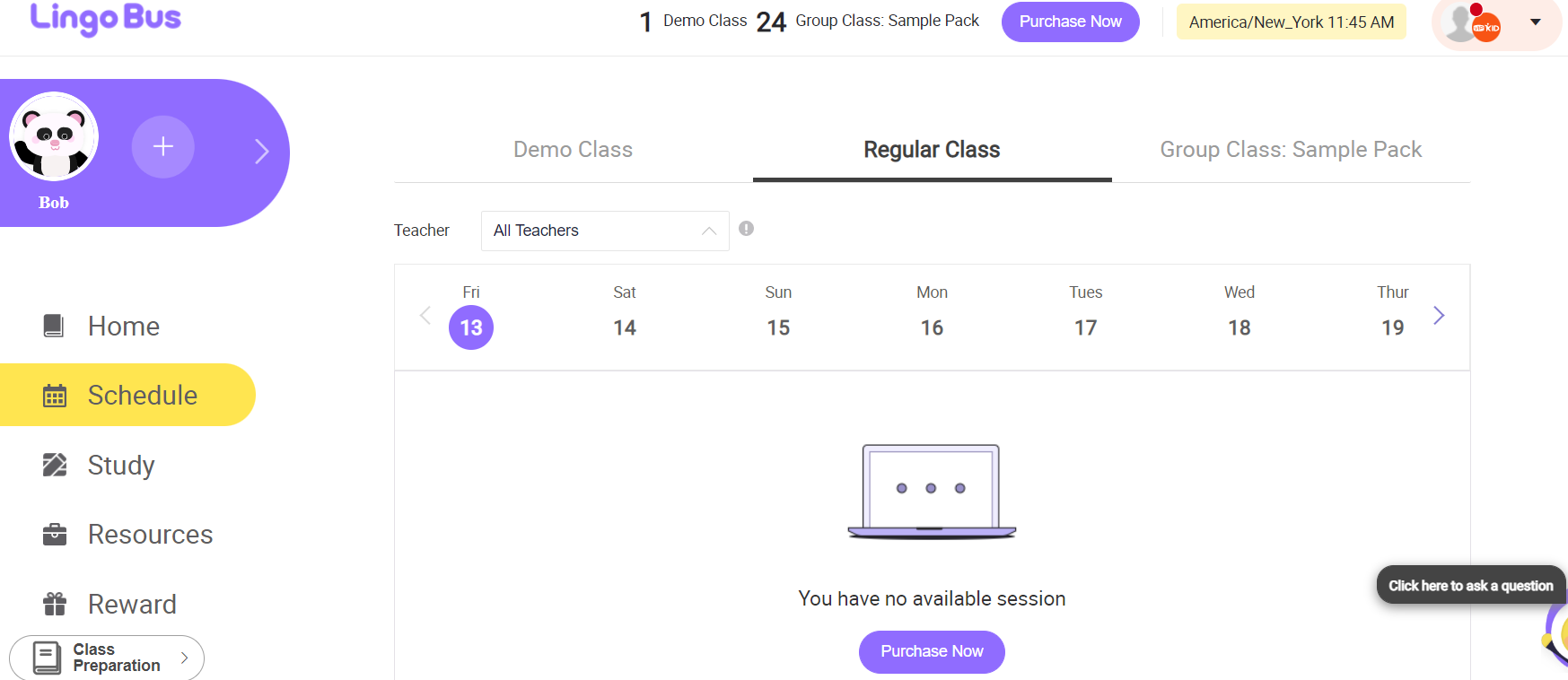 7. Click on "Group Class: Sample Pack" to schedule the A.I. lessons or "Demo Class" to schedule a free one-on-one demo lesson at your child's level (beginner or a placement class)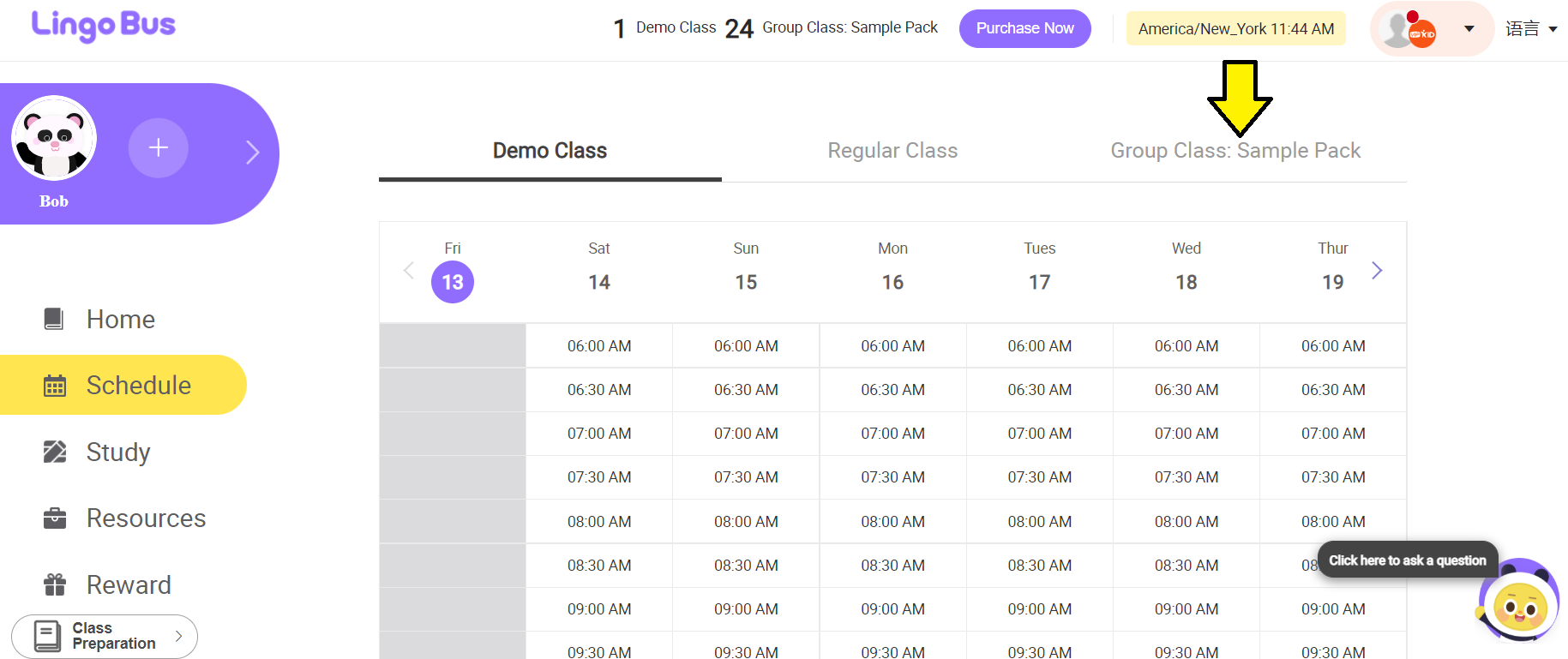 8. Select a time that your child is free and schedule. Then you can go to the home page and see the scheduled class:

9. Make sure to download the app: Downloading the app and testing your internet
10. And go to the Study tab to access flashcards to prepare for class (Click Study, Group Class, then click the > next to the lesson your child is in)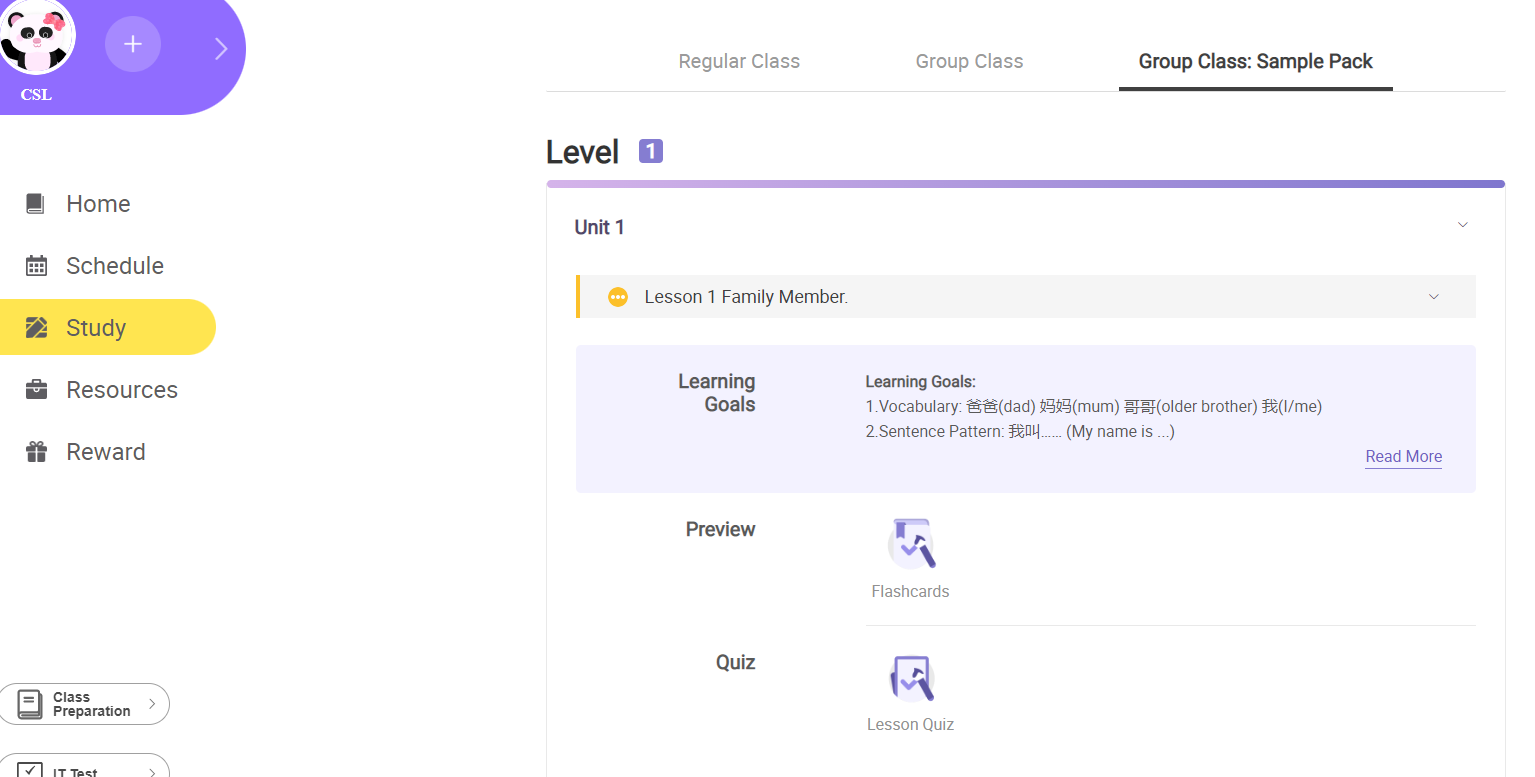 Other Super Group Guides:
How Does Super Group Class Work?
My Super Group Teacher is Not Here
---
---