What is Super Group?
What is Super Group?
Super Group lessons are game-based lessons for beginning Chinese learners.
Some of our students enjoy taking them for a fun review, or a chance to meet up with other students and play a game, but they are designed for true beginners.
We currently have 12 units, each with 3 lessons.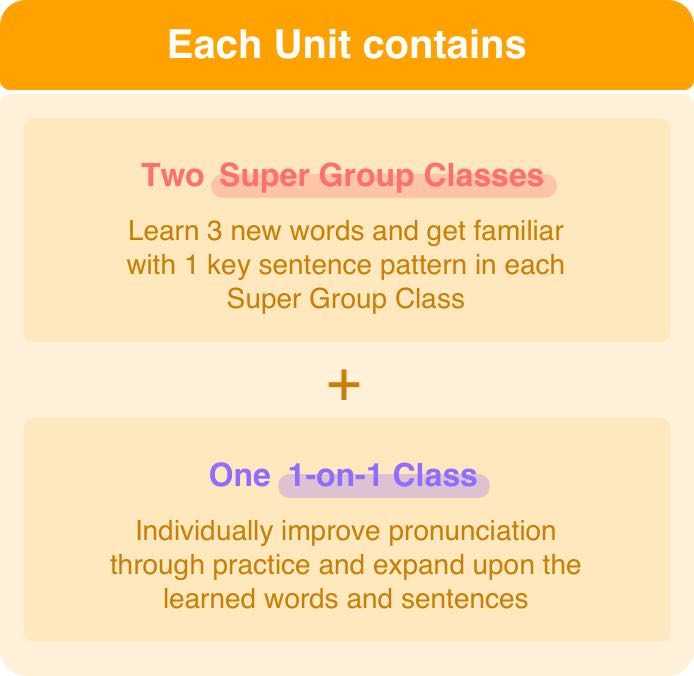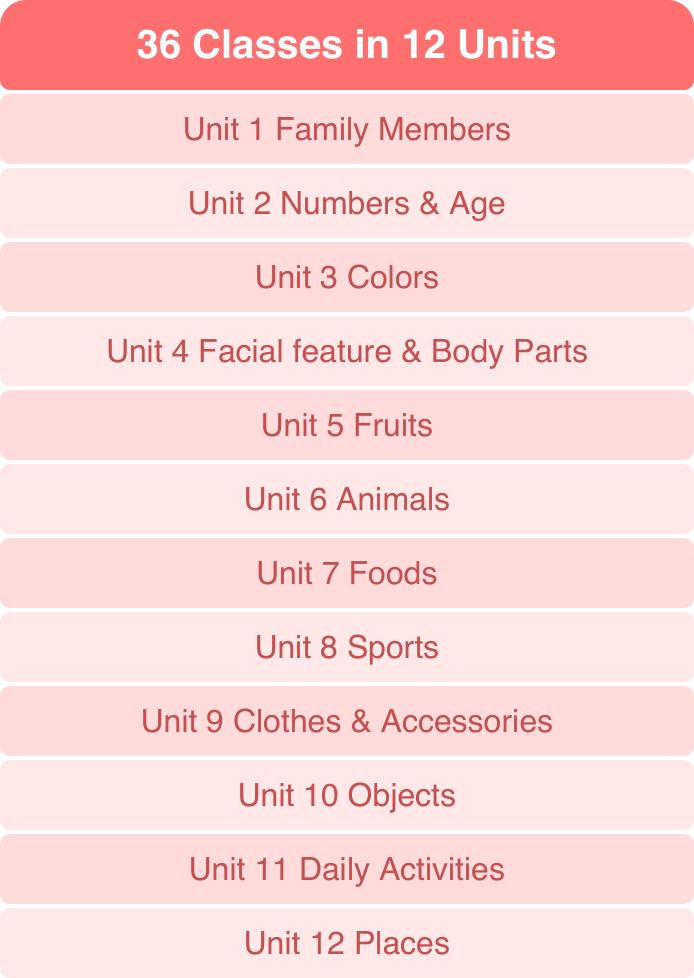 Each lesson begins with two Super Group lessons. How Does Super Group Class Work?
The teacher for these lessons is pre-recorded. Instructions/explanations will be in English and some Chinese with gestures. Students will practice the sentence frames and receive immediate feedback for their pronunciation from the voice recognition software. After they have learned the new words and sentences, they will practice with their teammates. Students will get a chance to be a "lucky star" and share their new skills so their teammates can watch.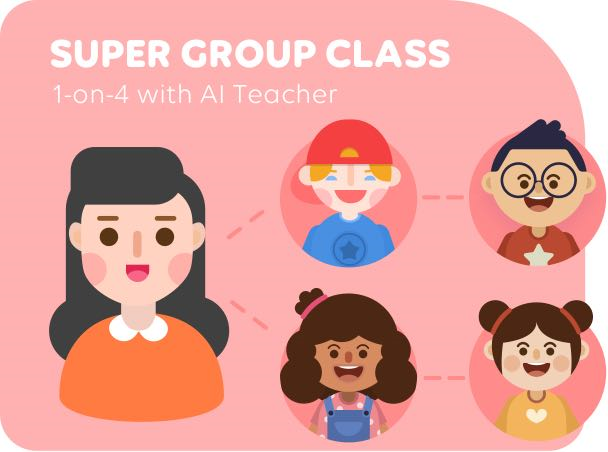 The third class is a review lesson. It will be 1-on-1 with a live teacher and your child will have an opportunity to practice all the learned words and sentences and use them to talk with their teacher.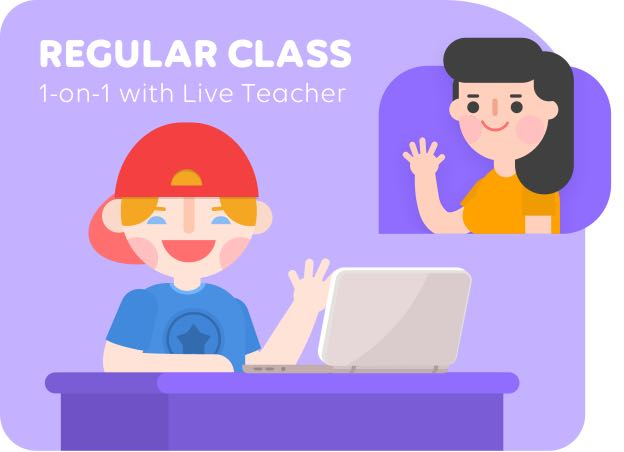 What happens if we miss a class?
If you miss a super group lesson, the lesson will be recorded anyway, and you will find the lesson playback in study materials 12 hours following class. Where do I find supplementary materials?
If you miss a live lesson, you will not be able to watch playback, but your child can review the sentences and vocabulary learned by reviewing the study materials and watching the Super Group playbacks.
---
---