What Times Are Available For Super Group?
Super Group classes are available the following times. Times shown below are in Beijing Time  (GMT+8)
Mondays and Tuesdays have fewer hours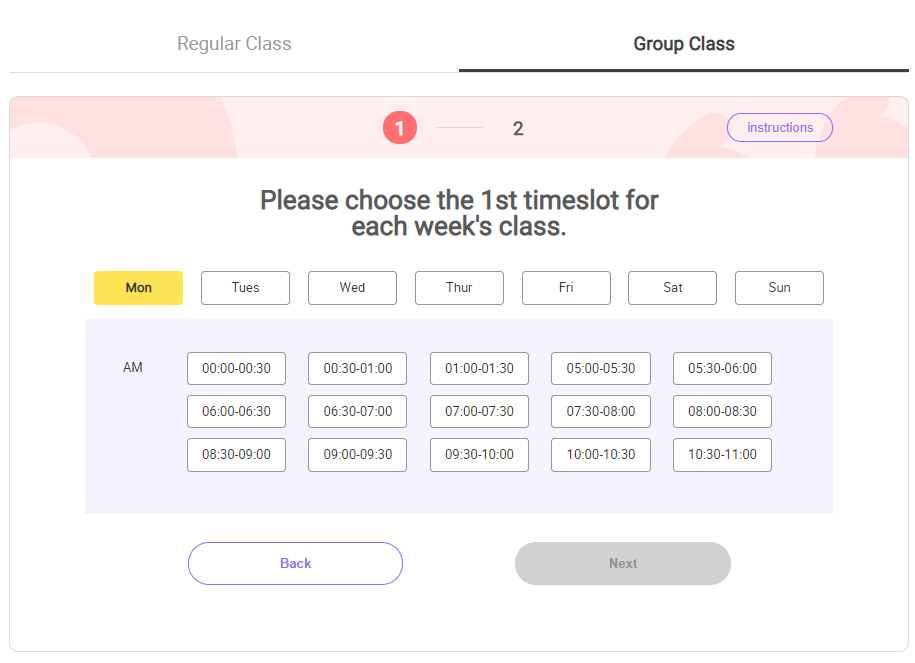 Tuesday: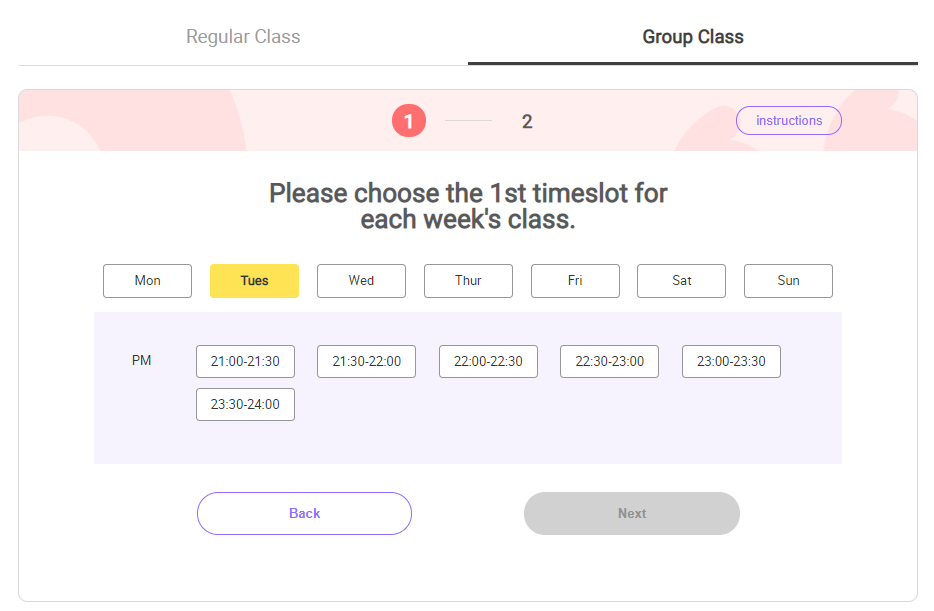 Wednesday- Sunday hours are all the same.
If a spot is currently unavailable, it will appear in grey.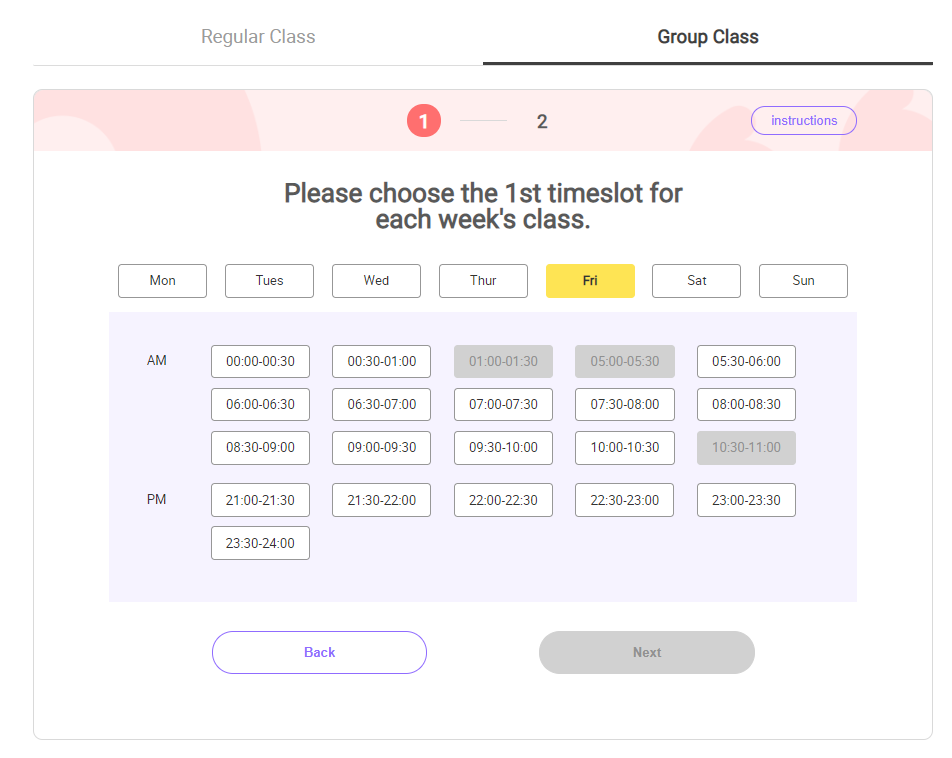 Once you select times, they will automatically schedule two times a week at your selected times.
*They will begin scheduling any classes 24+ hours ahead the day after you choose them. If you choose Thursday and Friday, for example, on a Monday morning, they will be scheduled for that week. If you choose them on a Thursday evening, they will not schedule this week's lessons, but will begin scheduling next's week's lessons.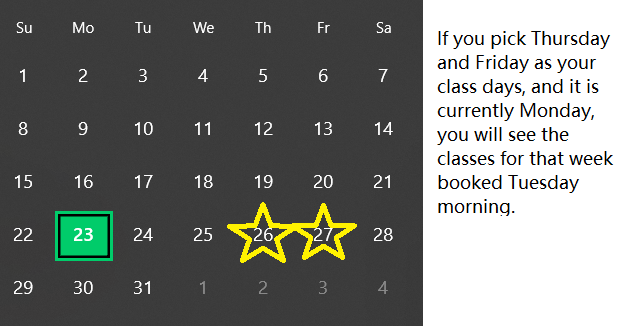 ---
---