Reading & Writing Lessons
Reading & Writing Program Description:
The Reading & Writing program is designed for children aged 5-12 with fluent (or near fluent) levels of Mandarin Chinese.
Format: Classes are based around themed storybook reading. Students begin building literacy, then work on competency in reading, from guided reading to autonomous reading, and then we can achieve the goal of cultivating lifelong readers. While achieving reading goals, we work on language competence and cultural knowledge as well. 
Cultural knowledge: 
students will learn about 
Chinese idioms
Ancient myths
Classic stories
Famous Chinese people
Traditional festivals
Chinese folk culture
Chinese poets
Chinese architecture
….and many other aspects of Chinese culture.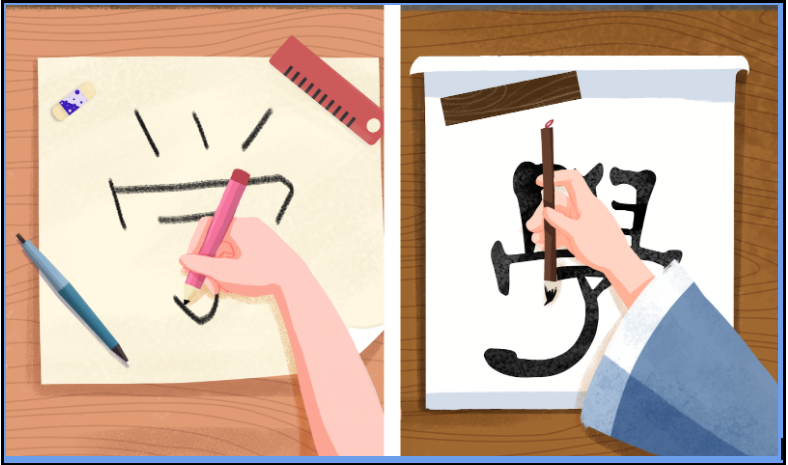 Teaching focus: Teachers focus on five aspects- listening, speaking, reading, writing, and thinking.
Each level focuses on ten reading topics, and the story contents cover topics such as: daily life, natural science, social interactions, emotional expression, culture, and art, etc.
The lessons guide students to learn words and sentences in the context of the stories they read.
Students will enhance their reading ability, and also gain an in-depth understanding of Chinese culture
Each level has 10 topics and units and each topic has 5 lessons

6 levels currently developed, 12 planned
Level 1 and 2- classes are 25 minutes
Levels 3 and higher- classes are 40 minutes
L1-L2: Equivalent to 1st Grade Chinese Elementary School curriculum (basic literacy stage, 0 ~ 500 words)

L3-L5: Equivalent to 2nd Grade Chinese Elementary (basic reading stage, 500 ~ 1000 words, simple stories, fairy tales, short picture books)

L6-L8: Aligned with 3rd Grade Chinese curriculum (reading level increases, work on reading skills and strategies, teach students to infer meanings, students will be able to read science books and short children's novels, etc.)

L9-L10: Equivalent to 4th Grade Chinese levels (independent reading stage)

L11-L12: 5th Grade Elementary School level (students can read for the purpose of gaining knowledge, make use of advanced reading strategies)
Level Contents/Themes:
Level 1: Numbers, school, colors, etc.
Level 2: My relationship with school, lifestyle, time
Level 3. Social relations, world geography, popular culture, etc.
Level 4: Human-machine relationships, nature, Chinese New Year, etc.
Level 5: Holidays, mystery of nature, ancient China, traditional Chinese folktales, etc.
Level 6: Fables (Chinese and world), ancient poetry, the Four Great Chinese Classics (Journey to the West, etc.), and others
Folk Tales/Cultural Lessons by Level:
Level 1: Fox Tricks the Tiger, Ma Liang and the Magic Paintbrush, Mid-Autumn Festival, etc.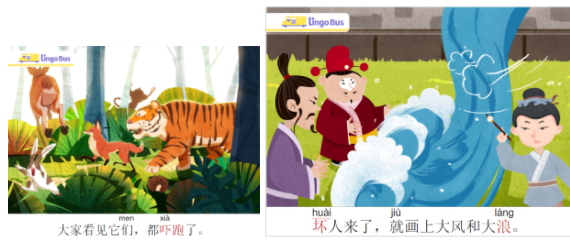 Level 2: Story of the Nian (New Year myth), Spring Festival, Qingming Festival, Chinese Zodiac, Poem of Tomorrow, etc.
Level 3: festival food, weather proverbs, Viewing the Waterfall at Mt. Lu (famous poem), Three
Friends of Winter (Pine, Bamboo, Plum)- a traditional motif in Chinese artwork, the meaning of the Chinese name, the differences between Northern and Southern climates, etc.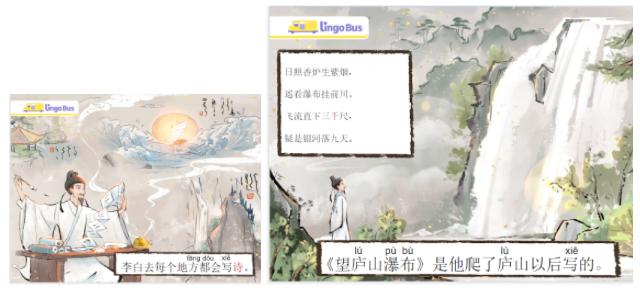 Level 4: Chinese New Year, Cao Chong Weighs Elephants, Sun Wukong (Monkey King) Fights Monsters, etc.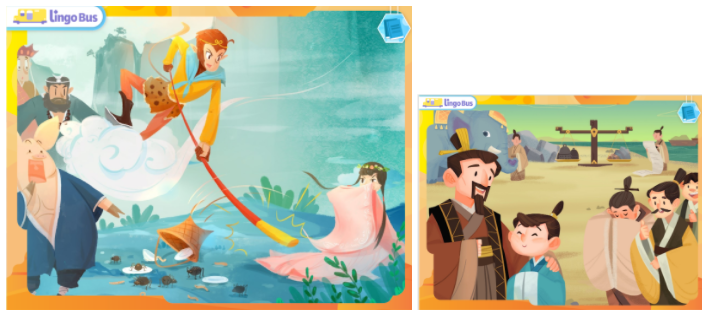 Level 5: Story of Mulan, Story of Zhenghe (famous Chinese explorer), Ancient China's Lifestyle
Level 6: Students will continue to build their knowledge of Chinese culture and history, as well as learning reading comprehension techniques, grammar concepts, and building their character reading and writing proficiency. Students will practice a variety of reading techniques to build their ability to extract key information and better grasp the meaning.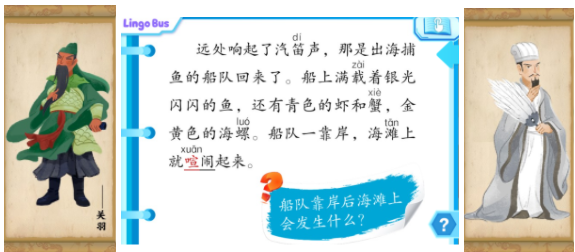 ---
---